The packaging
A container with modern lines, simple and at the same time captivating, but above all 100% plastic free. A design object to give as gifts for special occasions, which can be reused indefinitely and not only in the kitchen.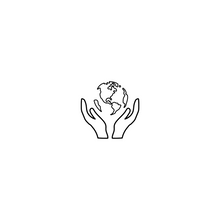 Plastic Free
The first Italian rice packaged without the use of plastic.
Reusable
Infinitely reusable glass packaging.
Functional
Modern, elegant lines with measuring cap.
The idea
When we began our journey, we knew that simple quality could not be enough to create an impeccable product. This is why we started from a concept of rice that looked to tradition, but with a straight look towards the future, driven by a strong desire for innovation.
Hence the idea of packaging for our rice, which is packaged in a practical glass tube, sealed by a cardboard cap which also acts as a dispenser.
Modern, sustainable and functional
Not a simple container: modern lines, transparency of the glass, applied label and cardboard measuring cap.
A design object to give as a gift for special occasions and perfect to reuse, not only in the kitchen.
The cap, in cardboard, allows the closure at each use, avoiding unpleasant contamination of the pantry, but above all it turns into a dispenser (80/160 g per portion), without the need for glasses, scales or other tools.
GO TO THE SHOP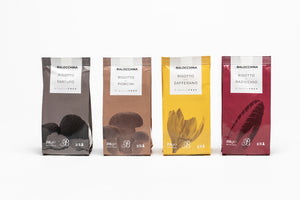 risottos
For our line of risottos, flavoured with quality ingredients, we have also created sustainable packaging made of recyclable paper.
DISCOVER RISOTTO