Why choose la Balocchina
We select for you only the best rice grown in Piedmont , in the Baraggia Biella area.
We have created a series of products that fully satisfy the needs of consumers . According to our market research, 7 out of 10 people choose rice based on perceived quality .
Not only can we guarantee rice of the highest quality. We have also developed an attractive, modern and 100% sustainable packaging , perfect for your shelves.
Contact us to become a laBalocchina reseller.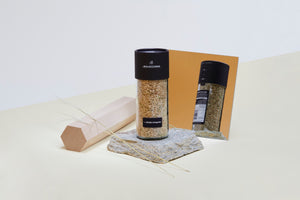 We know what the problems of the market are
Yes, we know that it's not easy for resellers to try a new product and hire a new supplier.
For this we draw conditions ad hoc , designed according to your needs, to facilitate each process.
Our discounts on the first order
There is a problem in the B2B grocery market. Often, in addition to managing one more supplier, the risk is to run into high shipping costs, high minimum orders and too high investments.

Forget about these problems.
By becoming a laBaocchina reseller, you will be able to benefit from advantageous conditions for management, orders and shipments.
To discover our offer on your first order, fill out the form.
Contact us to become a laBalocchina reseller.
Serious manufacturer, winning product in its category.
Alessandro - Owner of a delicatessen
Rice presented effectively, with packaging specifically designed for gift ideas, use in the kitchen, ready-to-cook.
Matteo - Owner of a restaurant
Professionalism and effective communication are their strengths.
Anna - Owner of a delicatessen
Rice in glass
Packaged in plastic-free packaging, with a cardboard dispenser cap.
risottos
No, they are not ready risottos, but prepared with quality ingredients and packaged in recycled paper.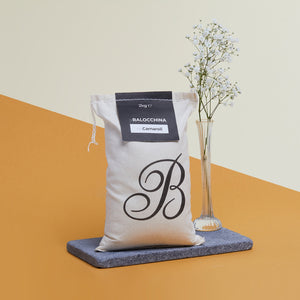 Bags
All our rice qualities packed in practical cotton bags.